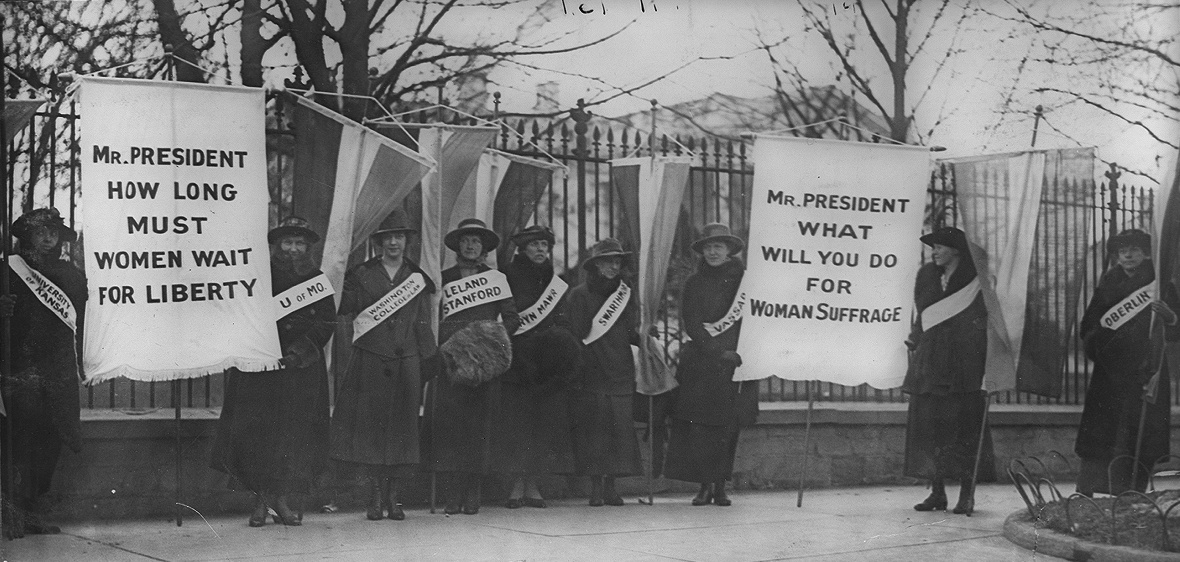 I was able to vote for my first presidential election in November 2008. Prior to the election I had lived on my own for three years, but I hadn't felt like an adult until I was able to cast my vote. Although I wasn't sure who I was going to vote for leading up to the election, I took this task with great responsibility. I read everything I could about the candidates and the election process, because I knew my vote would make a difference. Not only would I help select our president, but my vote also made me feel like I was honoring all the women who did not have the freedom to vote before me.
While researching the candidates, I was also busy writing papers for my 'Women's History Through Film' course. My favorite assignment for this course was reviewing the women's suffrage movie, Iron Jawed Angels. I love period films in general, but this film moved me and made me appreciate everything that women have done in the past 100 years to allow me the right to vote.
Iron Jawed Angels primarily focuses on Alice Paul and Lucy Burns, political activists from England, fighting for the right to vote within the National American Woman Suffrage Association (NAWSA) and eventually the National Woman's Party (NWP). Towards the end of the film, the National Woman's Party sends members to protest outside the White House. Although the protest was peaceful, the NWP members were arrested for picketing during wartime and obstructing traffic. The NWP protesters were jailed for 60 days in a workhouse where they suffered poor conditions and force fed food. This scene was both heartbreaking and moving. After watching this movie, I felt honored to be able to vote and proud to be a woman.
-Samantha Bradbeer
Junior Girl
Girl Museum Inc.