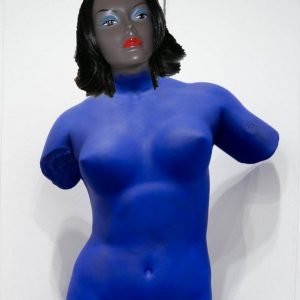 Despite seeing a
slight dip in ticket sales
due to an overlap with the Olympics, this year's Edinburgh Fringe Festival was still a great success and in amongst the up-and-coming comedians, playwrights, and performers was an art exhibition with an interesting entrance policy.
Only Women, Women Only
was an exhibition showing art by women and, for the first month, only allowed women in to see the works.
The exhibition included line drawings, spaces for women to create, a chance to chat to artists in residence, as well as paintings, videos, and work exploring the female form and sexuality. The exhibition's more controversial works included photographs of strippers by artist
Jannica Honey
, intending to show the grey areas of working in a strip club.
Sarah Wilson
, curator of the exhibition, stated 'it's a kind of experiment' and the work was 'very personal to women.' Surprisingly this entrance policy only seemed to frustrate women, with men not being that bothered. It also came to light that not all men were turned away, if they held enough clout, men were let in and given a tour of the works; those that were let in
seemed to enjoy it
.
It is not just Edinburgh where this idea has taken shape either. Wellington's Dowse Art Museum is to host a short film by Qatar-based filmmaker Sophia al-Maria which was shot in female-only quarters. As it shows Muslim women without their veils,
the artist's wish is that men should not see it
. I can understand the reasons behind restricting these forms of art – they hold something deemed sacred to women and so the artists believe that should remain within a women only audience. However is it not time we opened up a little in hope that by making these exhibits available to men they may be able to gain more of an understanding about women?
-Emma Hatherall
Junior Girl
Girl Museum Inc.